Where Will You Turn When The Earth Is Shaking?
Chris White 2010
"See to it that you do not refuse him who speaks. If they did not escape when they refused him who warned them on earth, how much less will we, if we turn away from him who warns us from heaven? At that time his voice shook the earth, but now he has promised
Read More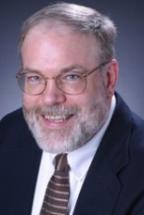 CHRISTOPHER N. WHITE
Evangelist of the UEC - Fresh Springs Association. Member of the Global Network of Evangelists (GNE) of the Luis Palau Association.